Business


A leading super-premium, all natural, oyster cracker manufacturer selling primarily through foodservice distributors to restaurants and select retailers across the U.S.



Transaction




In 2010 LaSalle Capital purchased the Company from Cain Foods through an auction. Cain had operated the Company as a division, supplying requisite corporate services, and was seeking to divest the business in order to raise capital for its non-baking food business.





Opportunity


We immediately recognized the unique attributes of Westminster's products (clean ingredient deck, non-GMO, all-natural, etc.), under-developed sales effort, strong quality reputation, devoted consumer following and believed a substantial opportunity existed to expand its distribution nationally, in both foodservice and private label retail, from its New England base.



Growth Strategy


After recruiting one of our former CEO's into the Company, we worked closely with him to build an experienced in-house sales team, migrate off of Cain's corporate services platform onto our own, update the product's packaging, streamline plant operations, invest in additional production capacity, and drive procurement and logistics savings, resulting in a doubling of the company's sales and profits.

Having built out a highly efficient specialty foods business, we realized our investment in July 2015 through a sale and simultaneous merger with Gold Pure Foods, forming Westminster Foods, LLC.
Deal Snapshot


Corporate carve out & organic growth story

Facility expansion and modernization

Doubled sales & EBITDA

Invested in 2010, Realized 2015

www.westminstercrackers.com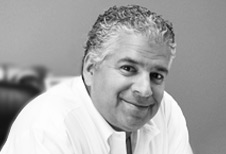 "I was very happy to rejoin LaSalle Capital as CEO of Westminster, after our successful partnership with Advanced H2O. LaSalle again delivered substantial financial, operational and strategic resources we needed to build out a highly successful natural foods company. I'm especially pleased have the opportunity to continue to lead Westminster Foods through the merger with Gold's Pure Foods and future development as a leading all natural cookie, cracker and condiment business."



Bob Abramowitz
CEO, Westminster Cracker Company