Business


The leading producer of all-natural, premium, fresh-pack tomato sauces on the East Coast. Violet makes pizza sauce, spaghetti sauce, crushed tomatoes and other tomato-based products for foodservice and retail channels and sells them under the Sclafani (established 1900) and Don Pepino (established 1955) brand names.



Transaction


LaSalle Capital was introduced to Violet Packing by the head of sales for one of the Company's suppliers of packaging materials, who wanted to acquire Violet from the Sclafani family and needed a financial partner to execute the transaction. LaSalle partnered with this executive to acquire the Company and reenergized the over 100-year old business with additional management resources and an aggressive sales plan. The Sclafani family accomplished their goal of achieving liquidity and finding a knowledgeable buyer who would preserve the family legacy and maintain the high quality standards that had been in place for over a century.



Opportunity


We immediately recognized the value of the Sclafani and Don Pepino brand names as being synonymous with high quality, all-natural ingredients and Old World, gourmet cooking. As restaurant and consumer trends were moving towards healthier, all-natural products, we saw an opportunity to grow the business organically by expanding into new geographic markets and new sales channels.



Growth Strategy


Leveraging our food industry experience, we developed a growth plan to increase penetration with existing foodservice customers by offering additional products. We saw an opportunity to partner with large national retailers who were offering pizza products in their front-of-store cafes, and through the acquisition of DeIorio Foods in 2007, added the pizza dough component of the business. We strengthened the management team by adding operational and financial resources that helped us increase the Company's already strong margins.

In November, 2010, we sold Violet Packing to B&G Foods for an attractive valuation, while retaining the DeIorio Foods dough business.
Deal Snapshot


Organic growth + acquisition

Increased sales via geographic expansion, channel extension and new products

Modernized production facility resulting in substantial increase in sales and profits

Invested October 2004, Realized November 2010

www.donpepino.com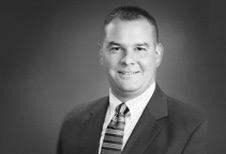 "LaSalle Capital's food industry expertise and experience investing in family-owned businesses helped us develop a growth plan for the business. We successfully expanded the product line and entered new sales channels, improving the top line and bottom line results. "



Rob Ragusa
CEO, Violet Packing